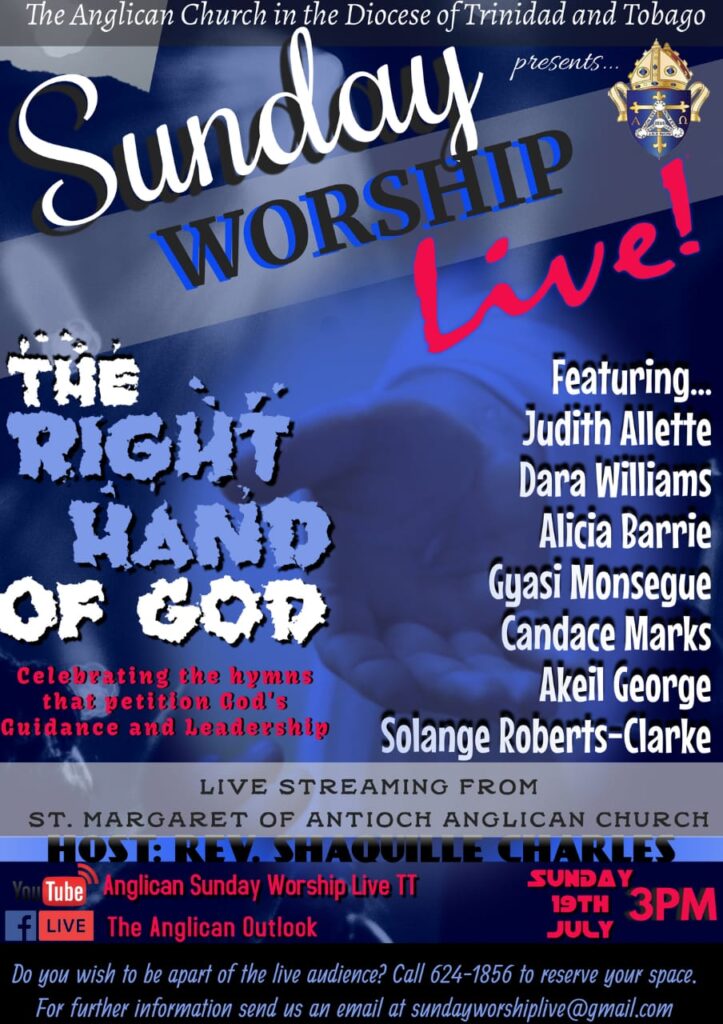 ??????????
????????????
Brothers and Sisters in Christ, Greetings!
SUNDAY WORSHIP LIVE! resumes this coming Sunday, July 19th!
This week we find ourselves in the North West region of the Diocese. ???We will be livestreaming from the church of St. Margaret of Antioch in Belmont
We begin at 3pm.
Think you may want to attend???????
We will be happy to see, welcome and meet you!!!????
However, you would need to call and reserve a space. ?The phone number for the St. Margaret office is 624-1856 Do call and inform of such. This so that the numbers around seating could be managed accordingly.
Our theme this weekend will be "The Right Hand of God." Here, we will celebrate the hymns that petition God's guidance and leadership during our earthly sojourn.
?????????
Sunday Worship Live! now has a YouTube channel. You can subscribe on YouTube by searching;
ANGLICAN SUNDAY WORSHIP LIVE TT
?????????
We would be streaming live on the Anglican Outlook Facebook page as well as on our YouTube channel.
On the YouTube channel, one can also find the past 9 editions of Sunday Worship Live!
We are looking forward to your usual participation online.??? But even better would be your physical presence at St. Margaret, where we can worship together!??⛪
Any concerns or queries can be directed to [email protected]
Peace and Love!??